If you plan to work with AVD virtual machine, you should configure it before using. For those, who has computer with Intel processor, we recommend to install Intel® Hardware Accelerated Execution Manager (link to download). It will provide maximum hardware acceleration for AVD virtual machine. During installation you will be asked to select memory limit for virtualization. This should be selected taking into account your hardware configuration and number of threads which you are going to use.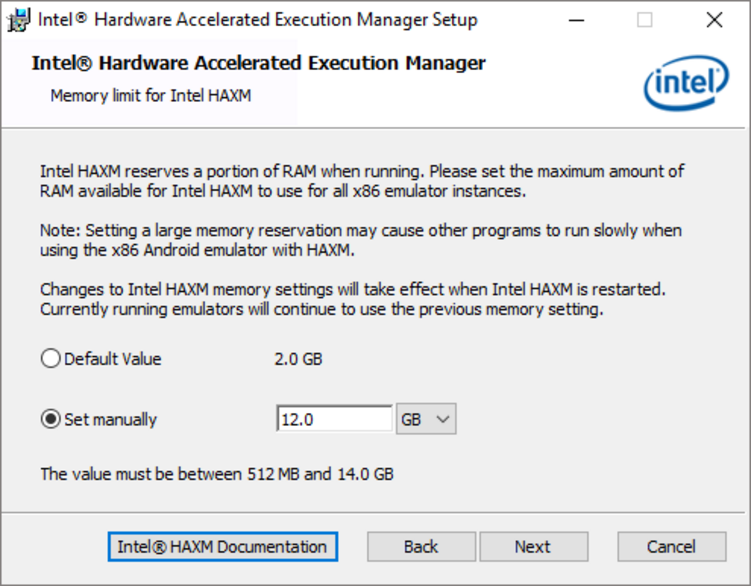 One virtual machine requires from 1,5 to 2 GB RAM. Then, if you set 12 GB as on the screenshot above, you will be able to run 4-5 virtual machines.
AVD settings: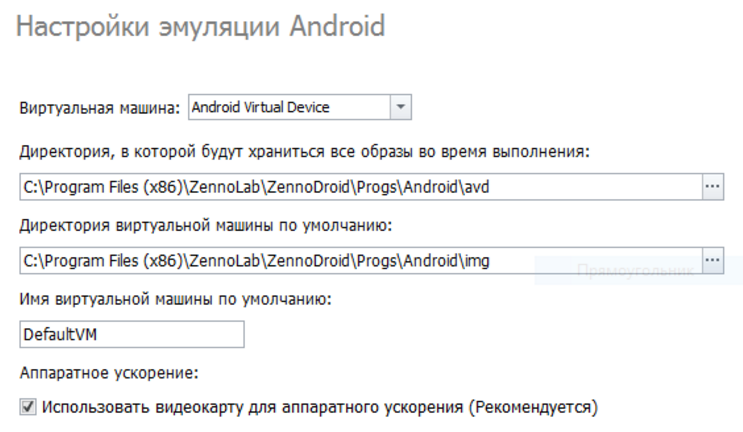 Directory for storing all images during execution - path to the directory, where virtual machines will be created.
Default virtual machine directory - the directory where images for creating new virtual machines are stored.
Default virtual machine name - default name for virtual machine, which will be used for running virtual machine, if name was not specified.
Use GPU for hardware acceleration - virtual machine will use hardware acceleration for graphic output (may not work properly on some computers).